About Us
COUNTY OF LOS ANGELES
About Us
County Equity Oversight Panel
Board of Supervisors - Executive Office

500 W. Temple St. B-28

Los Angeles, CA 90012
Main: 213.974.9868

Hotline: 855.999.CEOP

Fax: 213.620.9282

Hours of Operation: M-F 8 a.m. -5 p.m.

Email: ceop@bos.lacounty.gov



County Intake Specialist Unit: same contact information as above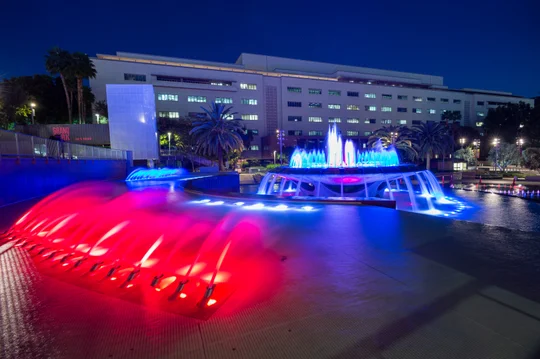 The Oversight Panel is an independent oversight body comprised of employment law experts with the authority and responsibility for reviewing Policy investigations and making recommendations to County Department Heads concerning dispositions and discipline.
The Panel shall meet as needed to conduct briefings on County investigations. The involved subject's Department or supervising chain of command shall attend the Briefing. All applicable County Employees due process, grievance and appeal rights remain intact under this Policy and procedure.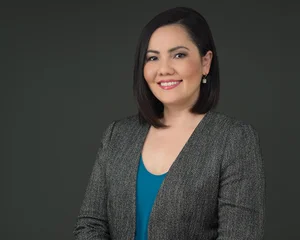 Vickey Bane
Executive Director of the County Equity Oversight Panel
Ms. Bane has been a dedicated County employee since 2007. Having just graduated law school, she began her professional career working as a legal writer for the premier legal news publication, the Daily Journal, and is a published legal writer. Later, Ms. Bane began her County career with the Office of the District Attorney's Elder Abuse Section, assisting with complex felony prosecutions, including murder and theft cases and jury trials. Later, she worked for the Office of the County Counsel's Property Division where she performed legal research and drafted legal memoranda. Thereafter, Ms. Bane began working in the area of employment investigations and performance management with the Department of Health Services' (DHS) Performance Management team. While at DHS, Ms. Bane transitioned into working directly with the DHS Chief Medical Officer in assisting with specialty healthcare initiatives and special projects, which proved to be a valuable and rewarding professional experience.
Ms. Bane began her work with the Executive Office of the Board of Supervisors in 2012, as a Deputy Compliance Officer with the County Intake Specialist Unit. This was a logical transition for Ms. Bane given her legal background and the breadth of employment investigation and human resources skills developed working in the area of Performance Management. Ms. Bane was promoted to the position of Senior Deputy Compliance Officer and managed a team of investigators and other professional staff. In this role, Ms. Bane accumulated a wealth of knowledge and experience managing personnel, assisting Countywide Human Resources managers regarding the County Policy of Equity program, and she worked with her management in fine tuning the program and improving processes and efficiencies. Ms. Bane looks forward to continuing to contribute to the CEOP program, serving as part of the CEOP management team, and being a member of the Executive Office.
Ms. Bane obtained her Bachelor of Arts degree in Journalism from California State University Northridge and she obtained her Juris Doctor from Whittier College School of Law where she served on Law Review and received multiple awards in her legal studies. She is a member of the California Bar.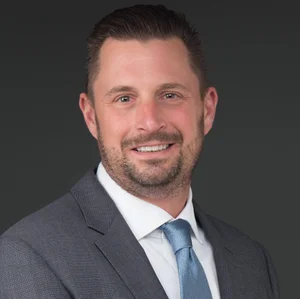 Ben Stormer
Deputy Executive Officer (Assistant Executive Director) of CEOP
Mr. Stormer has over 17 years of experience in employment law and employment investigations, employee relations and managing highly complex assignments in Los Angeles County and the private sector. As an Assessor and Deputy Compliance Officer with the Executive Office, Mr. Stormer provided County departments with recommendation regarding CPOE process and procedures. In 2015, Mr. Stormer was promoted to Acting Sr. Deputy Compliance Officer and was responsible for a team of 12 administrative and investigative staff. In this acting capacity, Mr. Stormer was tasked with managing case sensitive and high priority assignments which included investigations of high level County employees and department heads. Mr. Stormer was responsible for identifying potential areas of risk/liability to the County and preparing recommendations to County departments on possible proactive interventions related to the administration of CPOE. Additionally, Mr. Stormer develops and presents department-specific informational seminars and trains staff regarding the CPOE, equal employment opportunity laws and legal updates. Mr. Stormer was promoted to Assistant Executive Director of the CEOP in 2016. In this capacity, Mr. Stormer supervises the day-to-day operations of the CEOP by planning, organizing, and assigning the work of CISU professional and administrative staff, and develops, implements, oversees, analyzes, and measures innovative management concepts and strategies for accomplishing and improving the work of the CISU/CEOP. Mr. Stormer Routinely advises departmental executive managers regarding the CPOE policy and process.
Prior to joining the County of Los Angeles, Mr. Stormer worked at an array of employment litigation law firms.
Mr. Stormer obtained his Bachelor of Arts degree in Political Science from the State University of New York at Buffalo in June 1996, Juris Doctor from University of West Los Angeles in July 2002 and is an active member of the State Bar of California.